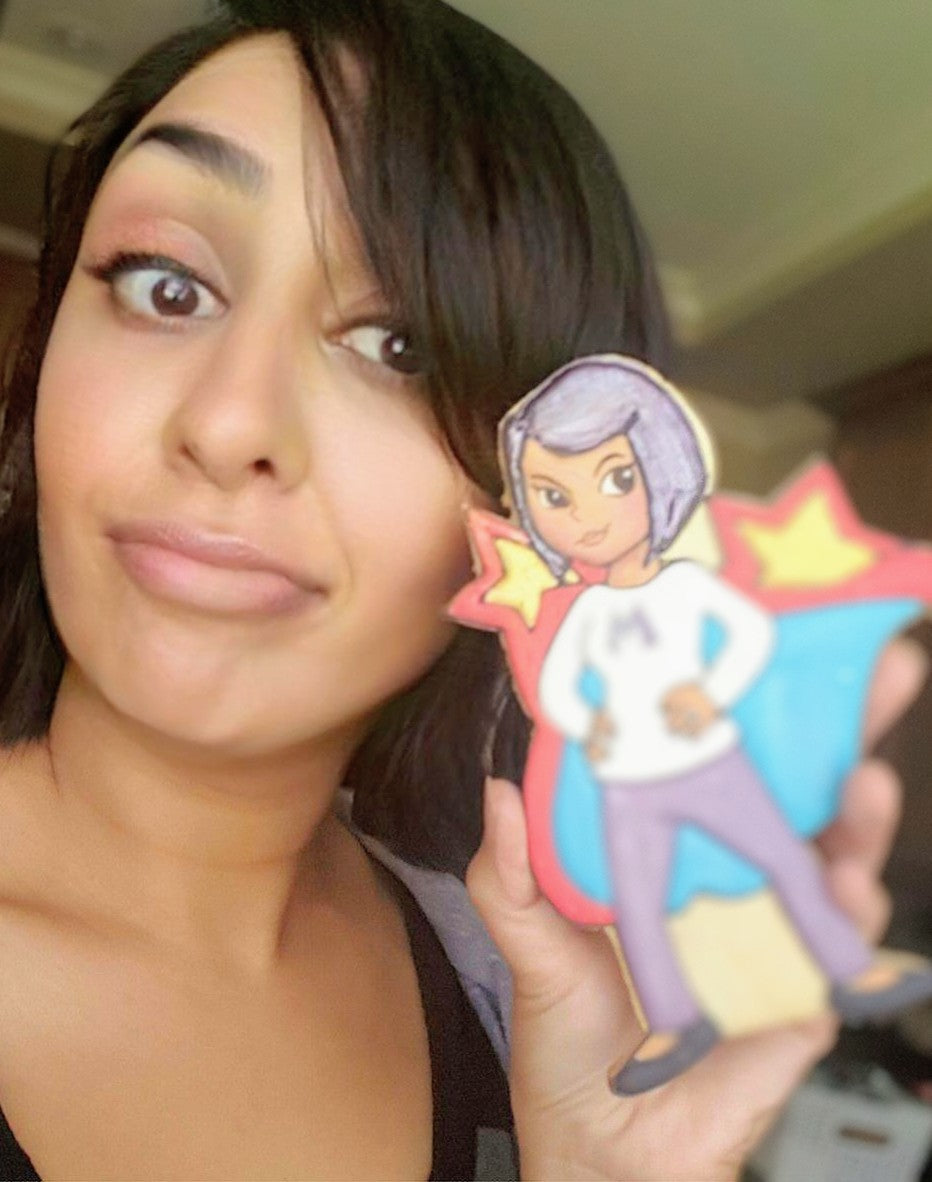 Where Sweeter With A Cookie Began
Hello! My name is Simer (pronounced just like simmer), and my cookie decorating journey began rather unintentionally.
In 2013 I was planning my son's first birthday party and decided that looking after a baby while working fulltime in project management planning wasn't enough, and I needed to teach myself the art of cookie decorating. The first few years of my cookie decorating journey were as a very casual hobby. I would bake a handful of times a year, just for fun. It wasn't until I was on maternity leave with my youngest that I (with a gentle push by some very encouraging supporters) started my little business and began taking orders. A year later, due to personal circumstances, I left my fulltime job and my cookie business exploded!
I currently focus on custom orders, both for personal events and celebrations, as well as larger corporate orders. Nothing leaves a sweeter impression than a decorated cookie, printed with your company logo! I also provide private cookie decorating parties and workshops, within the lower mainland. Message me today to inquire about details!
Learn More